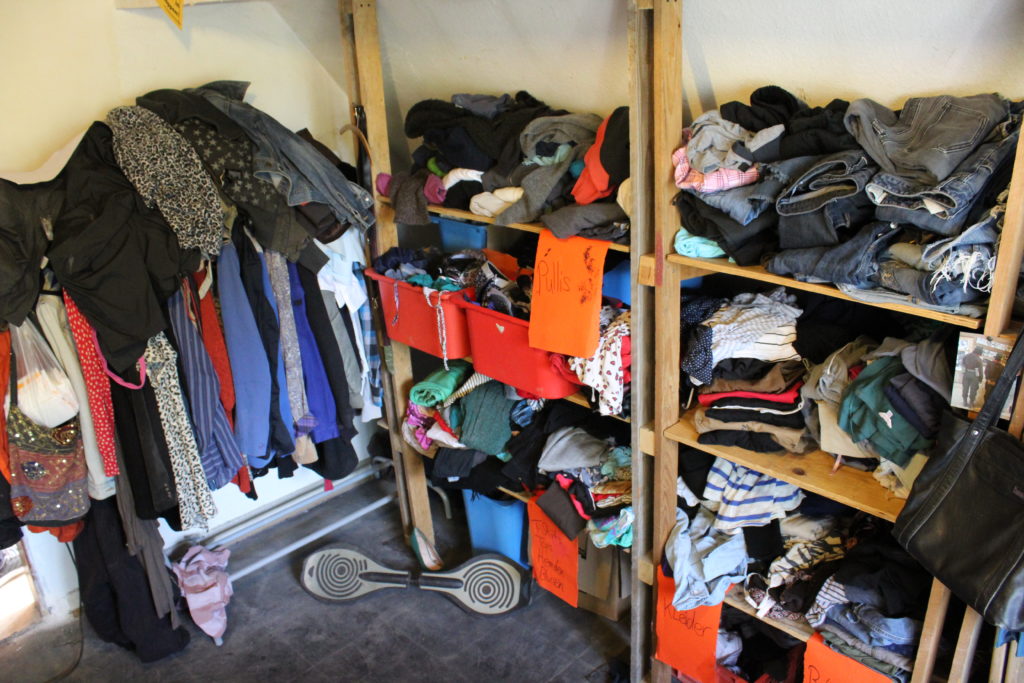 There is a free shop in the house consisting of a few shelves. There people can bring things that they no longer need; People who just need something can take things with them (if they find something suitable).
It works that easily and without any money, as an attempted small approach to an alternative to a consumer and throw-away society.
There is also a small freebox in front of the house – where there is an open bookcase but also other rainproof items can be handed in or taken away.
So that as many of them as possible have something, please make sure to leave the places properly.